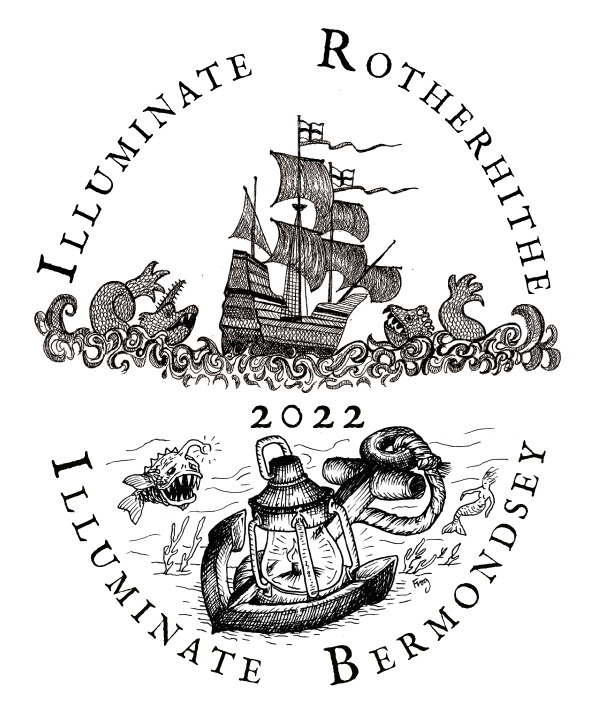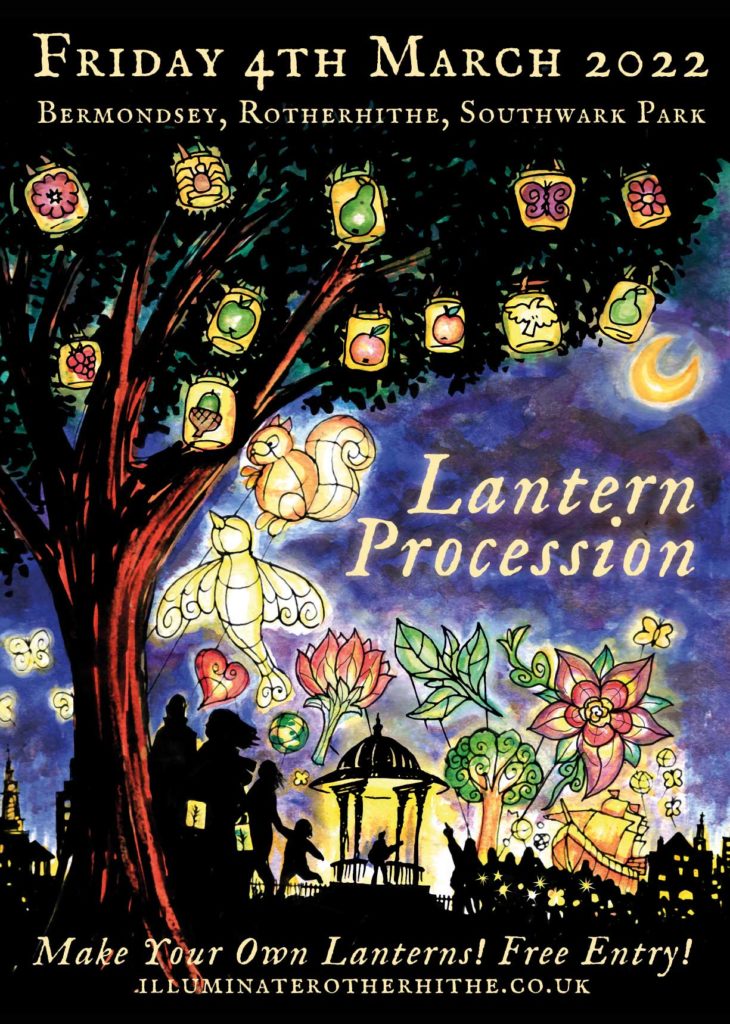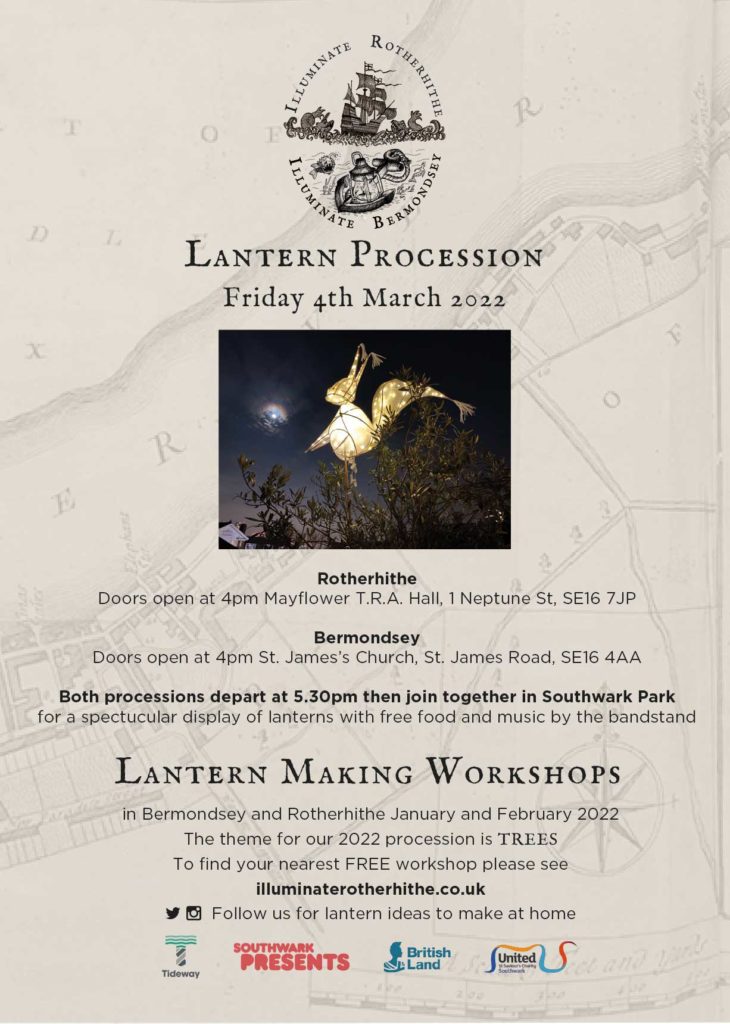 Lantern processions
Free lantern making workshops are rolling out in Bermondsey and Rotherhithe in the New Year in preparation for the two great lantern processions meeting in Southwark Park on the 4th of March.
Everyone will enjoy free food, music and dancing.
The theme for 2022 is T R E E S.
To book your workshop with free materials please contact: frogmorris@gmail.com or annabelstockman@gmail.com
Thames foreshore mudlarking trips
Illuminate Rotherhithe and Bermondsey in collaboration with Mudlark_thames_larker offer free Thames foreshore mudlarking trips for local Southwark schools.